In this article, we will look at the sextoys of St. Patrick's Day. And no, I will not make you an offense to let you settle for a list of green sex toys.
As March 17 approaches, Pornhub requests for St. Patrick's Day, Leprechauns and Ireland soar . Which is quite understandable because, if one believes the many erotic books about them, said leprechauns are little rascals. So let's discover the favorite sextoys of Irish elves with green top hats.
The clover butt plug: a favorite among St. Patrick's day sex toys
The four-leaf clover butt plug is the favourite among St. Patrick's day sex toys. Il has several variants :
The classical one, chez AltPac, boutique à qui l'on doit également la création d'un plug anal licorne :
The golden pne, nommé Saint Patrick Glider, pour ceux et celles qui ont trouvé le chaudron du leprechaun :
Celui à strass, le Lucky Green Clover Butt Plug, qui étincelle de mille feux.
Et enfin, le plug anal avec un vrai trèfle à quatre feuilles incrusté dans sa base. A son origine, la marque GlowFYourself, qui fait également des plugs anaux zombies phosphorescents.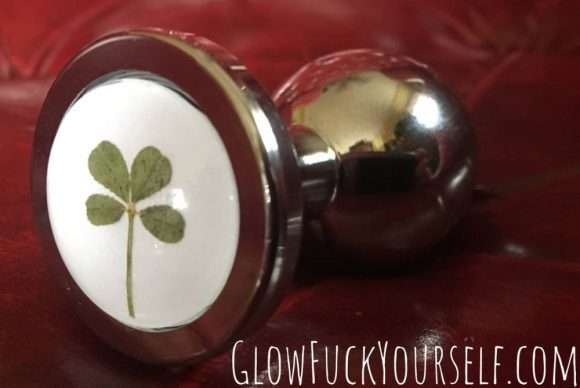 Le masturbateur canette de bière, pour les fêtards du sboub
Qui dit Saint-Patrick, dit bières. Et pour les messieurs dont le pouvoir de séduction n'aura pas su faire effet en mode mec bourré, la bière, fidèle compagne, saura vous consoler si vous rentrez seul.
Oui, même de manière non-platonique, grâce au Sex In a Can de Fleshlight, un masturbateur en forme de canette de bière. Une bière-vagin, en quelque sorte. Je vous en avais déjà parlé il y a quelque temps.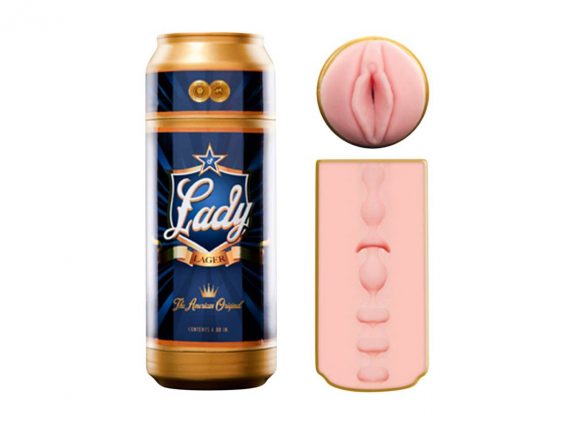 Sextoy discret ? Peut-être, mais encore faut-il que potes soient aussi suffisamment bourrés pour ne pas remarquer que l'étrange canette qui trône sur votre étagère se nomme "Lady Lager" ou "Cherry Pop", et comporte un orgasme parmi la liste de ses ingrédients… Et suffisamment sobres pour ne pas tenter de la boire.
The four-leaf clover vibrator
California Exotics' four-leaf clover vibrator is a St. Patrick's day sex toy with a harness qui le maintient au niveau du clito, semble un peu nul, et n'est plus en vente nulle part.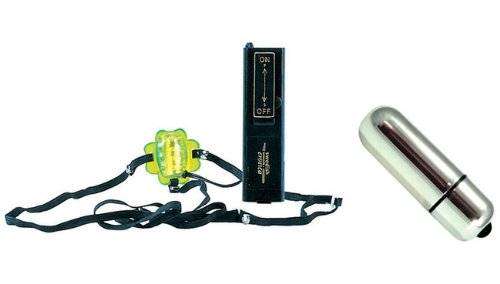 The four leaves clover clitoral jewel
Ce bijou clitoridien trèfle à quatre feuilles portera peut-être chance à votre foune.
The clover whip
Pour punir les leprechauns pervers, cette cravache trèfle devrait faire l'affaire.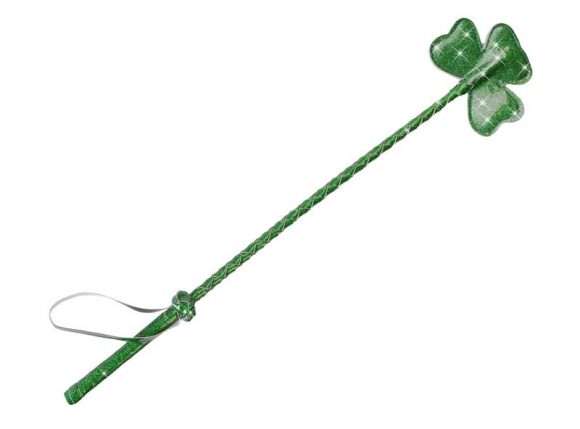 The leprechaun cock sock
Là, on s'éloigne un peu du registre des sextoys. Mais on reste sur le thème des organes génitaux.
Elle est peut-être moche, mais la leprechaun cock sock saura réchauffer votre zizi s'il fait froid le soir de la Saint-Patrick.
Les cache-tétons trèfles à quatre feuilles
Pour des boobs chanceux mais partiellement camouflés, hop, une paire de cache-tétons trèfles à quatre feuilles.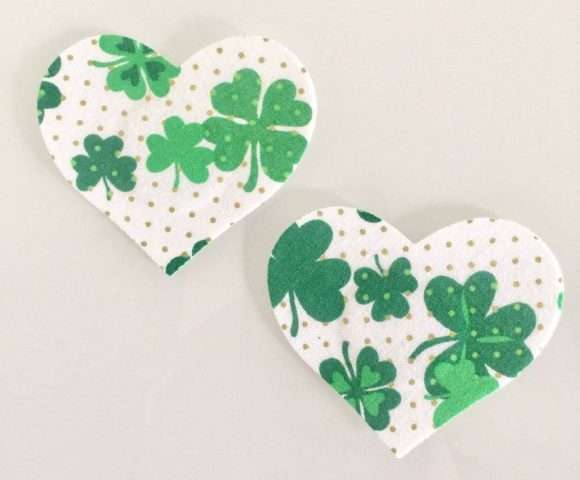 Et, histoire de conserver l'esprit de la Saint-Patrick dans son intégralité, en voici une version comestible, au bon goût de bière verte (qui n'est autre que de la bière ordinaire avec un peu de colorant alimentaire).
La culotte porte-bonheur de la Saint-Patrick
La culotte porte-bonheur "Luck of the Irish At Patrick's Day" vous aidera à conjurer les pincements de fesses.
Son effet sur votre chance n'est pas garanti… Mais elle promet au moins d'augmenter votre probabilité de porter des sous-vêtements verts.
Et pour les hommes, grâce au caleçon Luck O' The Irish, un léprechaun grincheux protégera férocement votre zizi.
Les préservatifs de la Saint-Patrick
Pour la Saint-Patrick comme les autres jours, mieux vaut sortir couvert. Les préservatifs de la Saint-Patrick sont nombreux. Parmi eux, un bouquet de sucettes vertes pour leprechauns, et pas mal de trèfles coquins.